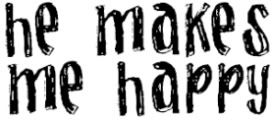 He will come here!!!!!
Tomorrow mownim i will meet him at terminal bus at 8:15 AM, insyaALLAH.
I'm so so so happy!!!can't wait to pick him.
mesti heran kan,kan knapa tiba2 dia balik.
sdgkan dia plan nk balik next week.
this is bcoz, sayerp tgh merajukk dgn diaaaaaaaaaaa.
eeeeeeeeeeeeeeeeeeee myusahkan dier sajer kan.
ala, hampir 3 weeks x jumper dier. rindu samer dia. mahu manja2 dgn dia.
can't wait for next week.
so today until now i buat perangai chantekkkk la!
kekekkee...........
so,
dia amik kputusan utk balik sini lah. tonite jugak dier balik! kekeke.
jahat kan sayerpp ni...... i miss him so much :(
skg ni 9:37, he was on da bus. kekeke........ dlm kui 5Am nati dier sampai lg.
but i can't pick him at that tyme.
yo la, pg sgt kan. masa utk tidooo tus! keke.
so dia akn merempat mana2 la dulu.
spt slalunya dia akn abiskan masa di masjid until 8AM. kekke.
agak2 nya dia balik utk satu mlm jerk.
dgr kaba, ahad malam dia akn balik arau balik. cuz skg ni bz dgn assigment n clas.
maklum la 2 weeks from now , started exam kup!.
so x leh la balik lelama. lg pum next week dia akn balik sini plak.
tonite dia just balik utk pujuk sayerppp!!!!!!!!!!!!
yeahaaaaaaa! i'm happy!!!
hapyy sangat!!
itu lah tanda org sayangkan kiter, kan kan. kekekke.
thanks dear.
smoga kamo slamat sampai di kb yerk.
esk kiter jumper okeh and get our brekpes together...............! yipieeeeee! yipiee!!!

hee..we will spend tyme together again..will have someone to borak2 & gelak2..will have someone to usik2..will have someone who will pamper me..
thanks dear.
i'm sooooooooooooooooooo happy.!! x saba nyer nk celek pg esk n jumpa kamoo!!
insya ALLAH.