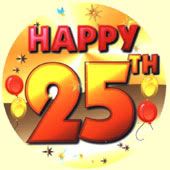 I'll be 25 *sigh* in a few days and I've been thinking about a lot of things in my life. What I have done already, what I still want to do but am not sure if I'll be able to do it...
Hurm...~~~
* Sayang ni tahu yang, kamu dulu. hehhee ;) iya iyaa.. keke
Don wory. of kos syg ni ingat oke!